We have several mixed-use residential and commercial spaces on Main Street in our development pipeline.  Available to lease as early as 2016, those interested in Main Street commercial space in a NeighborWorks Blackstone River Valley-developed property should contact Christian Caldarone at 401-762-0993 ext. 206.  For inquiries about our kitchen incubator, please fill out the form below.
Main Street Commercial – Coming Soon!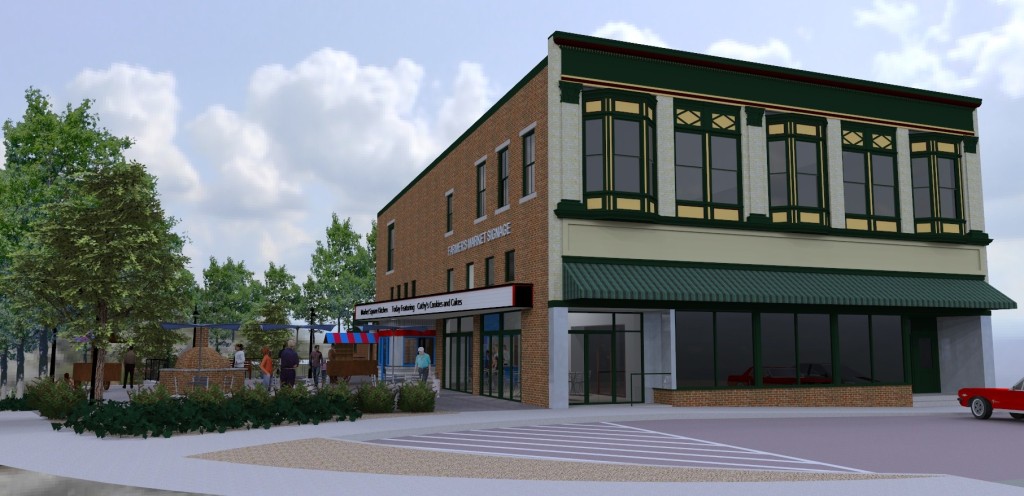 The epitome of Main Street redevelopment best practices, this gateway project, formerly known as Mulvey's Hardware, will create a hub of activity for the Downtown commercial district including:
six loft-style apartments;
a 3,000 SF culinary incubator for up to 25 new food businesses with top-of-the-line kitchen equipment from Hobart Commercial Appliance, who will also use the kitchen as a regional showcase and training center for their sales reps;
 2,500 SF of artist studio space at the back of the building;
2,600 SF of indoor event and exhibition space with the capacity to host up to 417 people; and
a 4,200 SF open-air plaza to host public markets and events that will bring regular activity to downtown.